Bail Bonds for Commerce Township, Michigan
Always Quick Bail Bonds for Commerce Township, Michigan can help you out the fastest!
---
We are proud to be family owned and operated for the past two decades. Due to our expertise many of the leading criminal defense Attorneys in the state of Michigan especially in Commerce Township, MI will only use Always Quick Bail Bonds® exclusively, they feel comfortable with our services because they know we will handle their clients with special care and that the client will be out of jail almost immediately. Always Quick Bail Bonds® seasoned team of agents are respected by the court staff, judges, district attorneys, and the department of corrections in Commerce Township Michigan. We are "Bail Bond" professionals. As one of the largest agency of its kind in Michigan State, we offer help in almost every arena.
We Provide:
10% bail bonds in Michigan
Payment plans available
Collateral is not always needed
No Credit Check
24 Hour Bail Bonds Service
Open Holidays
All Michigan and Nationwide jails
Nationwide Bail Bonds Service
Transfer Bail Bonds
Bail Bonds for all crimes/offenses
Serving Michigan Counties:
Macomb
Oakland
Wayne
St. Clair
Livingston
Ingham
Washtenaw
Monroe
Genesee
And More!
We offer Bail Bonds nationwide all across the continental U.S.
We accept all major credit cards, checks, and cash.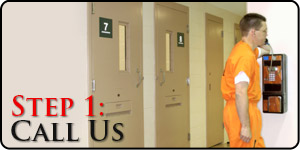 Providing rehabilitation, misdemeanor bail bonds and counseling to its customers. Family owned and operated providing friendly, fast and professional confidential bail bondsman services in Commerce Township, Michigan. Also servicing: Macomb, Oakland, Wayne, St. Clair, Livingston, Ingham, Washtenaw, Monroe County jails. We are happy to provide bail bonds nationwide all across the continental United States of America.